The project has gone commercial! - www.moddb.com/games/the-ball
The Ball is an indie singleplay action/puzzle game, running on Unreal Engine 3, for PC. The expected release date is spring 2010. The project started out as a mod and has since gone stand alone. Best Singleplay Mod of 2008 according to ModDB MOTY 2008. Five-time first place winner in the UT3 MakeSomethingUnreal Contest. Used by Epic Games' to promote their UDK release.
Why Should I Play The Ball Hueca? Find out in this mini review!
Article Posted by Henley on Sep 7th, 2009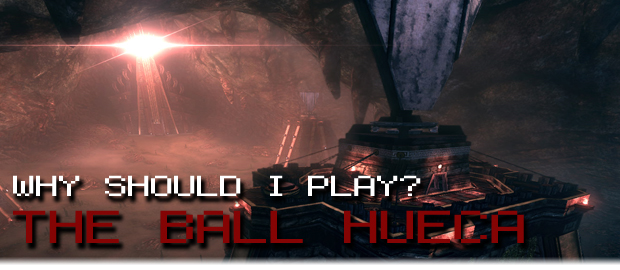 The Ball Hueca is the latest release of the award winning series which has both taken high praises from both the ModDB Staff and the judges from the Make Something Unreal Contest, with such high expectations just what can you expect from Hueca? Read on to find out.
Hueca is the 4th part to The Ball series that follows a geologist who gets stuck in a cavern and bumps onto an ancient and Mesoamerican complex holding a mysterious ball, this ball is used to navigate through the underground environment and to solve platforming puzzles in order to travel deeper into the complex. The latest edition to The Ball's universe gives more uses to the balls power with the ability to power a vehicle and to create a low gravity spear around the ball itself, kinda light on the combat in comparison to older releases but still very interesting. Hueca also toys with the idea of an open environment that you can explore at your own pace with 3 pyramids needing to be "powered up" before the player can finish the expansion.

The Ball Hueca, like all the rest of the balls releases is very polished and a very unique experience that you can only find on the UT3 engine. If you have not played The Ball at all you will be very surprised to hear that with each release Toltec Studios makes they also update previous versions, like new voice acting, challenge levels and the ability to save your game! Definitely worth your time regardless of if you have played the previous versions or not.
Type: Single Player
Run Time: 30 - 60 Minutes
File Size: 395.00 MB (Includes all previous versions)
Difficulty: Medium