A large scale mod BFME that greatly expands BFME with 12 new factions, new unit types, new gameplay features,upgrades the graphics, enhances the look of the game with a large array of new props and terrains.
Fight with the Elves of Rivendell, Lothlorien or Mirkwood or maybe with the Dwarves of Erebor.
Perhaps you want to fight with brave men of Gondor and Rohan or do you seek to crush them with the vast armies of the Dark Lord with his armies from Mordor, Dol Guldur or The Misty Mountain Deeps or use his allies and servants from Rhun and Harad.
Saruman also seeks to become the one great power will you aid him?
Will you lead the Dunlendings to victory in their war for vengeance and survival.
Lone Wolf Mod allows you the unique opportunity to fight with many of the armies of Middle-Earth in strategically enhanced combat fighting on a scale unseen before.
The fate of Middle-Earth is in your hands.
4 maps being showcased. Forest River Nimrodel Frozen Tundra of Forodwaith Deserts of Harad.
Posted by Radspakr on Mar 30th, 2012
Today I'm showcasing 4 new maps for Lone Wolf Return of Shadow.
Of the 4 maps 2 are made by yours truly and 2 by resident mapper Fredius.
For more in depth information on these maps visit the Lone Wolf Maps section of the Lone Wolf forums.
You'll also find dedicated pages to other LW maps.
Forest River



A 3 player map set on the banks of the Forest River in Mirkwood.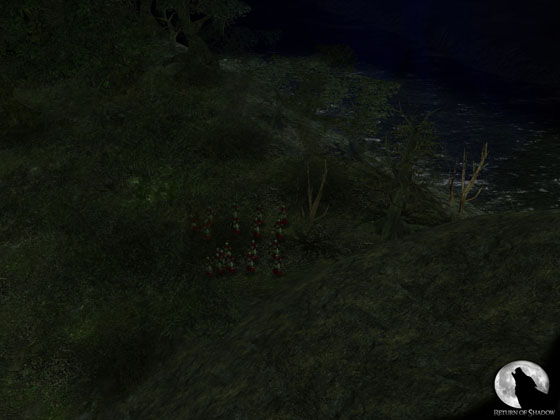 Nimrodel



A 2 player map set by the banks of the Nimrodel River.
This map also showcases many of the new Lothlorien set assets.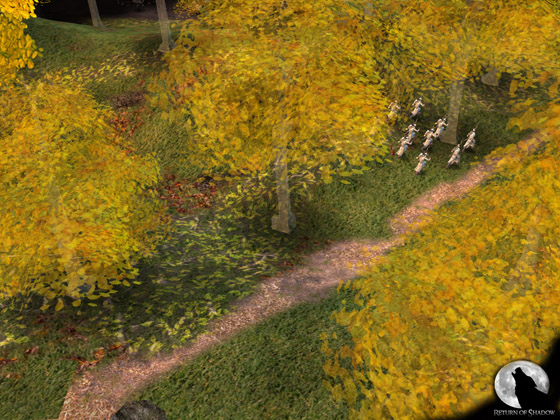 Deserts of Harad


A 6 player map set in the deserts of Harad in the far south of Middle-Earth.
Made by Fredius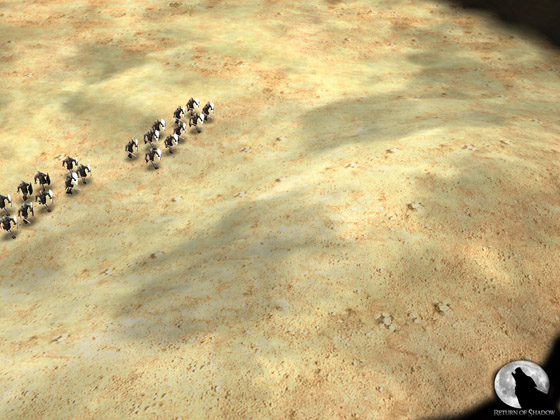 Frozen Tundra of Forodwaith



A 4 player map set in the frozen wasteland of Forodwaith
Made by Fredius.