This mod is set in Games Workshop's, great Warhammer 40,000 ( 40k ) universe. Each map pits Imperial Space Marines against the Tyranid swarm, competing in a series of mission objectives, culminating in a battle to decide the fate of the planet.
Latest scheduled play times and list of servers:
steamcommunity.com/groups/exterminatusgame
Exterminatus Beta 6.20 Released
New map ex_city_conflict. All existing maps rebuilt using a new objective system. Custom loading screens for each map. Class overviews in the class selection menu. Class based hints for new players. New "Vox" commands menu. New game menu art and music. Plus more features to help new players.
Posted by ChromeAngel on Apr 28th, 2012
It gives me great pleasure to announce the release of Beta 6.20 of Exterminatus - Rival Species 2 (EX), a just a few  brief months after the release of Beta 6.0.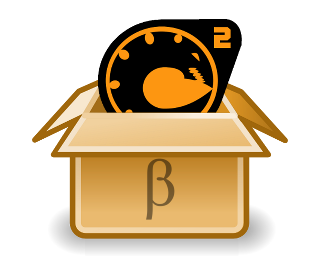 Beta 6.20 revolves around making EX easier to pick up and start playing.  There are still plenty of skills and strategies to master the maps and classes in EX, but new players should now have sufficient guidance to longer feel as lost at sea.
Features
New map ex_city_conflict by Dark Marine (FYI city conflict was the first EX map ever be started).
All the existing maps have been re-built using a new objective system, with standardized capture points that light up in the color of the team that owns them and display there name on aim.
Per map loading screens featuring some useful tips and tricks for new players.
New class preview  that shows up in the class selection screen when you hover your mouse over a class portrait
Class based hints for new players when you spawn (elite players can suppress these with the console command "ex_hint_Elite 1")
Objectives are now sorted into the order you need to capture them in the Tactical Overview, bound to F1 by default.
New "Vox Commands" menu, to boost team communications, bound to F2 by default.
Added 3rd person aiming animations, breathing more life into both teams.
New "Spacemarine" inspired Skull Post prop and an imperial poster decal from Farseer.
New menu background art by Kanartist and Nqss (in both widescreen and regular aspect ratios) with new symphonic menu music by Phott.
Balance
Buffed Genestealer talons hit detection.
Buffed Plasma Pistol rate fo fire and nerfed it's damage slightly.
Buffed frag grenade damage slightly to compensate for the plasma pistol changes.
Added a defensive wall to Ichar IV to shorten the duration of standoffs at the last objective.
Tweaks
Made all class costs multiples of 25 as they are now presented to the players more often.
Improved Fence models and skins thanks to Farseer.
Re-worked the mission system code, so you shouldn't get out of date or additional mission notifications.
Bug Fixes
Fixed a bug when zooming the view model appears to be flipped to the top-left (this was most obvious with the knife).
New Lictor ragdoll that doesn't jitter and jive like the old one, this also seems to have fixed the client side physics crash that has plagued EX for years.
Future Plans
I hope to incorporate your feedback from Beta 6.20 into a final version 1 release.  Beyond version 1, future developments of EX will be on an ad-hoc basis, incorporating contributions as they occur.  The Exterminatus Game Group on Steam will continue to schedule three games a week for the foreseeable future.  I hope to see you all there.