This mod is set in Games Workshop's, great Warhammer 40,000 ( 40k ) universe. Each map pits Imperial Space Marines against the Tyranid swarm, competing in a series of mission objectives, culminating in a battle to decide the fate of the planet.
Latest scheduled play times and list of servers:
steamcommunity.com/groups/exterminatusgame
A Year in Review - Quarter One
January through March Mod and Indie Game 2010 Releases.
Article Posted by Henley on Nov 21st, 2010

The first quarter of 2010 was quite busy for ModDB, we had our 2009 MOTY awards ending as well as our Divinity 2 concept art competition, traffic was high and the releases were quite varied and unique. January was riding off the excitement and buzz of the MOTY with a very large month of featured releases (twelve to be exact). With a slow decline of releases in February and March. The quality however never dwindled, with some huge releases coming out and amazing modding fans all over the globe.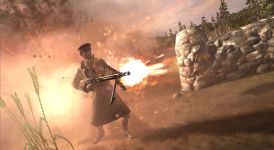 Company of Heroes: Eastern Front surprised everyone when they released in January 2010 with a brand new faction in Company of Heroes that has never been done before. A trail blazer if there was any!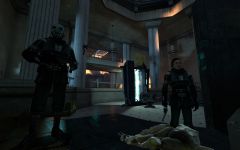 Human Error is a well polished well planned mod that follows the story of a handful of Combine Soldiers in the Half-Life universe. More then just a simple corridor shooter Half-Life mods have known to become.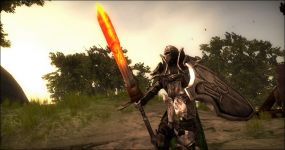 Kingdoms Collide a multiplayer third person melee experience that lays the fantasy on think giving players choice on how they wish to fight and the skills they want to develop.