Eve of Destruction: Classic is a free modification of the popular Battlefield 1942 game by DICE/EA, based on the Vietnam war. No other military conflict is comparable to those dramatic years of the 20th century. Most rumors spread about the Indochina and Vietnam War are not honest, even though it was the best documented war in history. No other military conflict was ever so controversial, pointing to an unloved fact: our enemy was not the only source of evil, the evil could be found within ourselves. The "Eve Of Destruction" mod is a tribute to the U.S., ARVN and Vietcong/NVA soldiers who fought and died in Vietnam, and also to the Vietnamese people.
Eve of Destruction v2.50 Release
Eve of Destruction v2.50 Release Full version and update from v2.40 to v2.50 available! Lot of new weapons, maps, effects and much more...
Posted by Lotte|EoD on Aug 25th, 2012
Eve of Destruction v2.50 has been released today.
It's a FULL version and an update from v2.40 to v2.50 is available (just download part 3 of the installer!)
We'll have 3 new teams:
- The Navy Seals
- Civil Vietcong team
- and the Superheroes team
The superheroes are in 2 funmaps with Chuck Norris aka Col. Braddock, Charlie Sheen aka Topper Harley, Mr. Bean and John Wayne :-)

Next there are 18 new handweapons:
- Colt Silenced
- Flarepistol
- Ithaca M-37
- M72 A3 Law (another M72 variant)
- M21 Silenced
- Mosin without scope
- MP-18 (stolen from Japanese)
- Nagant 1893
- Smith & Wesson Model 12
- Vietcong Bambooknife
- Vietcong Bamboostick
- Vietcong Bayonett
- Vietcong Grenadelauncher
- Vietcong Harvestknife
- Vietcong Juicegrenade
- Vietcong Machete
- Vietcong Pistol
- Vietcong Satchel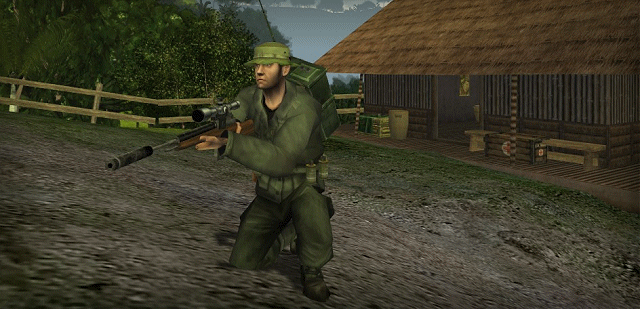 Also 25 new static objects will come with v2.50.
- new buildings
- new vegetation
- new detail objects
The devs have not been lazy and we also get 7 new and 2 revised maps.
About 40 maps will have some bugfixes and new/improved AI.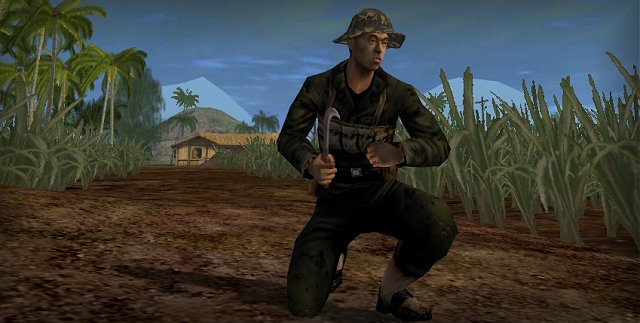 njoy!