Eve of Destruction: Classic is a free modification of the popular Battlefield 1942 game by DICE/EA, based on the Vietnam war. No other military conflict is comparable to those dramatic years of the 20th century. Most rumors spread about the Indochina and Vietnam War are not honest, even though it was the best documented war in history. No other military conflict was ever so controversial, pointing to an unloved fact: our enemy was not the only source of evil, the evil could be found within ourselves. The "Eve Of Destruction" mod is a tribute to the U.S., ARVN and Vietcong/NVA soldiers who fought and died in Vietnam, and also to the Vietnamese people.
Eve of Destruction 2.31 Release
Version 2.31 released on May 6th, the 8th Eve of Destruction Mod anniversary since first stable version 0.31. 8 New maps, new aircrafts, weapons, soldier models, bug fixes.
Posted by joner on May 8th, 2011
EoD Classic 2.31 - Release !
It's more than 8 years ago now that the first build of EoD was published. It was called v0.10 - (they meant 10% finished at this time) and it was the first published Battlefield 1942 mod.

The high period of EoD was in 2003 when v0.31 was released. Till today the old game has players - enough to play online with some friends - or offline with the AI.

In memory of v0.31 we have an actual update called v2.31 ! And that doesn't mean it's 231% finished


The update has some overworked and new maps. You can see screenshots of the new maps (also shown here in the news) in our EOD Battlefield 1942 / Missions section.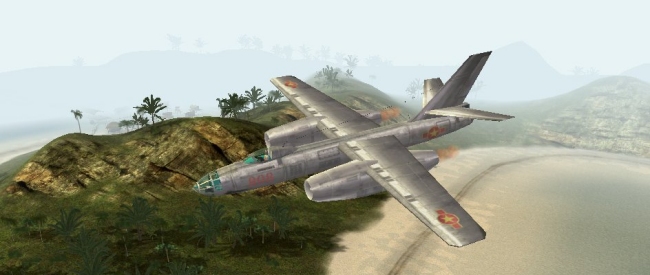 Also there are some new vehicles. ike has finished the Ilyushin IL-28 'Beagle' and built another rocket system, the MIM-23 HAWK including commando and radar station.


The Hidden Airfield map was built by Sarge Surfat from BG42 and a present for EoD. Many thanks guy !

Last but not least Sgt. Killboy who has re-joined the dev team has made the mammoth task. He created more than 200 new loadscreens in good old EoD-sytle. Take a look at them in Missions section !

While testing around with the viewdistances a pretty new map was born: Who'll stop the rain is no rain map but with a very high viewdistance and beautifull vietnamese landscape.

Enjoy the new updates !
Extracted from original post by Lotte from EoD Dev's Team on May 6th, 2011.