I started working on level design with Unreal Tournament 2004 in 2007. I created custom levels for fast paced multiplayer matches using increased movement and physics. I ventured out into custom texturing with characters, modeling, and coding new weapons. I later took two years of Java, I can understand many other languages easily as well now. Though I tried working with many of the design fields, I preferred level design. I currently am currently working to expand my experience and to refine my skills. Though I may be artistic when it comes to level design, I am still very logical, and a strong problem solver. I enjoy working in a team with others, but also am a strong self motivator. Being a student developer can be difficult some times but it really comes down to prioritizing and time management. I am currently woking on Siege of Inaolia, you should give it a look!
I'm sure someone thought I was dead, sorry I'm not.
I was really busy building a website from scratch in 4 weeks.
Anyways I'm back, WOOOOOOOOOOOOOOOO! First order of buisness, replace those UDK rocks in the Lava arena, Done! 
And a lovely Image for you: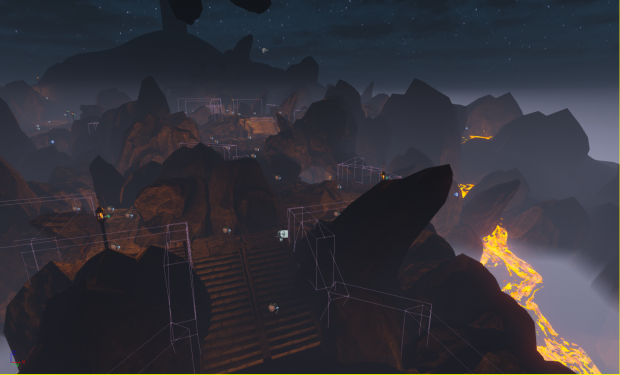 (Not even my project manager knows about this yet) Haha!
Anyways, now that I have free time, I will continue work on the Snow Arena building tunnels in the mountain and what not. If you have and ideas for chambers in the mountain please feel free to suggest them, I might just use it! I will credit you some way in game!
Well, yeah, that was about all I could do in 2 and half hours so, now I have to render production lighting! That will be done tomorrow morning so expect a new screenshot.
Also, if you are one of those Twitter people feel free to follow me I will follow you back :D : Twitter.com
I also pre-ordered Guildwars 2 if you have as well you should listen to this song: Youtube.com
Hope everyone didn't miss me too much! <3
Oh yeah, I also had my birthday so now I'm no longer a "Teenager", woo for being old.