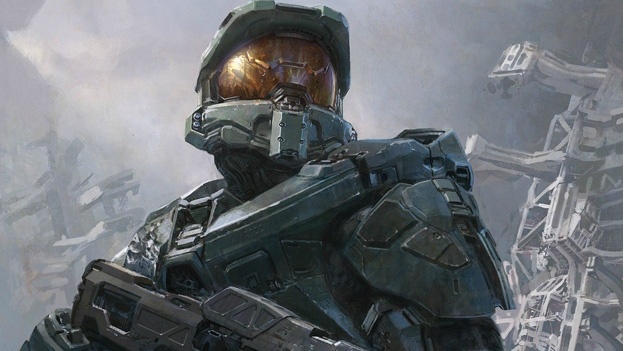 Yesterday I finished Halo 4. I was disappointed it's limited to xbox only, but that's forgiveable.


A Summary of What The Game Has to Offer
Campaign
I began with the logical choice for someone without XBL - the campaign. The storyline was a pile of crap - retarded, stupid crap that was predictable, cliched, and boring all at once. But that's pretty much the only flaw in the entire game, and it certainly didn't affect the gameplay.
The actual gameplay was quite fun, and the cutscenes were of very high quality, although ridiculous in content.
Guns, Vehicles, and Scenery
As I suspected the graphics are nothing short of amazing. The guns look awesome, sound awesome, and have been weighted well (none are particularly op). New additions have been made (in particular the Foreunner line of guns) that add variety to your average match, without forcing everyone to revert to a select few. Some guns have disappeared too - most notably the plasma repeater, replaced by the Storm Rifle. As for vehicles, Revenants have disappeared, to be replaced by Mantis units. I felt that these changes were mostly unnecessary, but still welcome. The maps are beautiful in campaign and forge, and enough variation is present from avoiding repetition.
Forge
Bravo to the developers! There's at least twelve maps here, each distinctively different. Forge is an interesting creative process; build, and kill while building. New map-exclusive pieces are available, as well as a range of objects for the all new Dominion modes. Switching between editor and player mode triggers are rather annoying 'calculating lighting' screen for a second or two, but the resulting shadows add to the aesthetic nature of the game.
I haven't yet tried the war games, or online multiplayer, but I think I'll take some time off to test this, amongst other things. I'm also planning to do a roundup of good Linux games in a further blog entry.
So, in summary, a brilliant game. Minor trifles aside, I would definitely recommend it to anyone interested in shooting games - especially with the unusual but generously cheap price tag of only $60AUD.
Lux