2001 Nights is a masterpiece, a gem that is unlike Ghost in the Shell nearly unknown outside Japan. I found this manga accidentaly when browsing for space art, two years ago, and I the most fortunate manga discovery in my life. This is nothing like the superhero graphic novels or the other well known themes in the western graphic novels. This is hard science fiction, and in my opinion definitely not for kids and teen. In 3 volumes telling short stories staring with humanity's early steps into space and ending hundreds of years in the future. Exploration of Moon, early space colonies, solar sailers, generation ships, first hyperspace jumps, and other classic themes. Some of them heavily inspired by Clarke's Space Odyssey series. The volumes are available in English translation since 1996.
I highly recommend this manga for everyone who likes good and hard sci-fi. This manga will not disappoint you a guarantee.
A 60 minute long OVA was made in 1987, named Space Fantasia 2001 Nights. It was not translated into English (fortunatelly). (You can find the whole anime on the Youtube with English subs)
Another adaptation was made in 2009, named TO. It tells two stories from the manga and they are full CGI. I recommend to read the manga first and then watch the animes.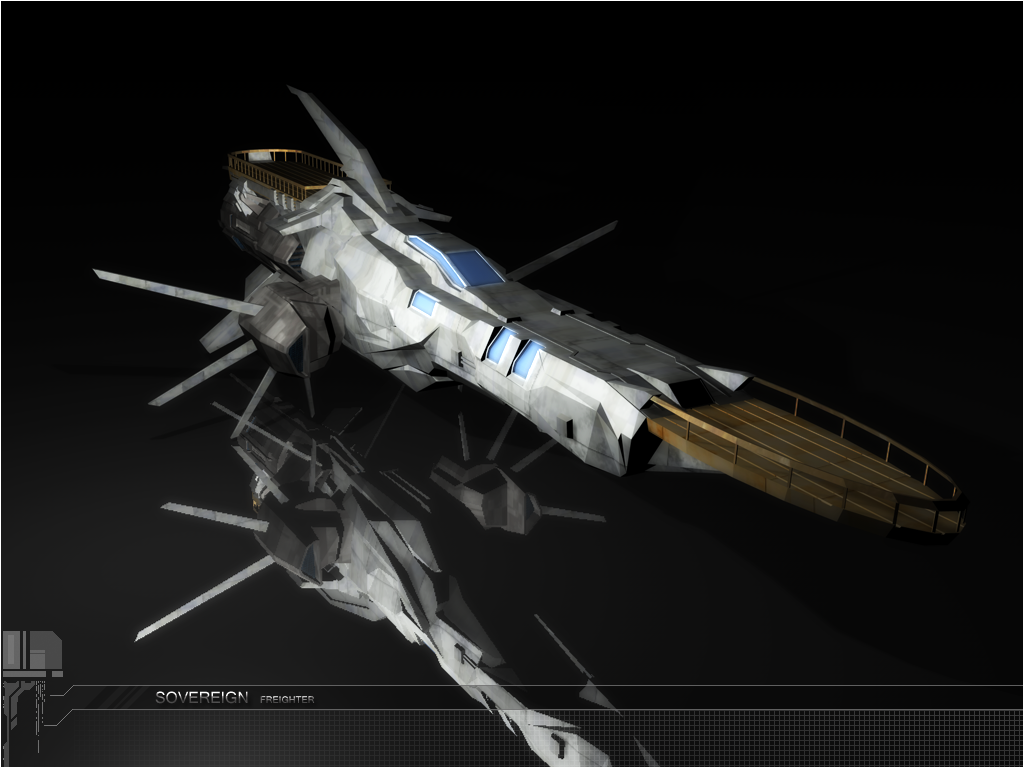 The Sovereign clipper was made for the Freelancer mod The Void. After the mod went thru a version change, in which this ship is not in, I decided to remodell it and release in my Ship Pack 2. This ship was inspired - as you can see on the decks - by the beautiful tea clippers of the 18th - 19th century, like the Cutty Sark. Also the Sovereign was my small tribute to these sail ships.
So I started the build the new version from scratch 3 days ago, and yesterday I was done...with the modelling, the texturing will take time, since the model is more complicated than the old one. Also it has more polygons, around 5000, but since the model parts are in symmetry groups the final mesh will have less...circa 4500 I suppose. Enough of the words, here is the refitted 2011 version of the Sovereign Clipper:
And a comparison between the old the new ships: