Exzcellion is a young man who walks on this Earth with a gun and shield on his left hand, and a sword on his right hand, symbolizing two unique timelines together: Feudality and Modernity. On ModDB, he is a mod editor---meaning he downloads mods, plays with the mod for a while, and when he wants some changes he can edit the models, the coding, or the AI scripts. CURRENT FOCUS: Now on "almost full" to full monitoring of Xenoforce Reborn Mod for CNC3 Tiberium Wars. I will be "assisting" in the Gundams' function most especially in AW and SEED. Now I hope 00 goes near to this mod.
For The Record - Xenoforce's Gundams' Attack Dilemma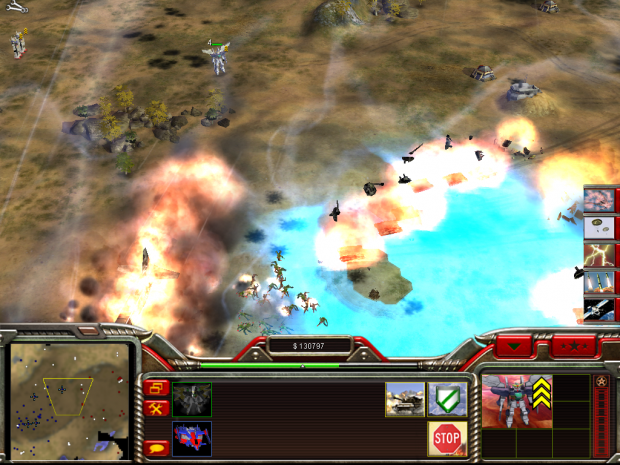 Consider this situation when the GX-9901-DX Gundam Double X fires its Twin Satellite Cannon.
I find it frustrating when virtually ALL units coded in Generals ZH, when firing its primary weapon and going back to standby... the transition animation works fine. But when firing secondary and/or tertiary weapons and going back to standby, like this Twin Satellite Cannon situation, damn... it uses the transition animation for the primary weapons fire!!
If I can find someone who can help fix this matter.
If this dilemma would be resolved, we'd be happy seeing Gundam DX return its TSC to its standby phase, not the beam rifle returning to normal. Then, Freedom can return its cannons and its beam rifle to its standby phase, not the beam rifle only and the cannons disappeared. Then, SF's DRAGOONs can return "peacefully" to the SF and not blink and voila, they're now at SF's wings.