The Black Hand is an organization within the Brotherhood of Nod formed with the blessing of Kane. Originally founded as a covert unit that enforced the teachings of the Brotherhood's charismatic leader and was responsible for the Brotherhood's wet work. The cult has since grown to become a powerful and influential religious group that, until recently, had operated mostly in secret. Though Kane has remarked that the Black Hand existed for "time immemorial" and had been among the first to follow him, the organization was only confirmed to exist in the First Tiberium War, however, many of Nod's senior members make reference to "The most loyal of Kane's followers" having existed for millennia.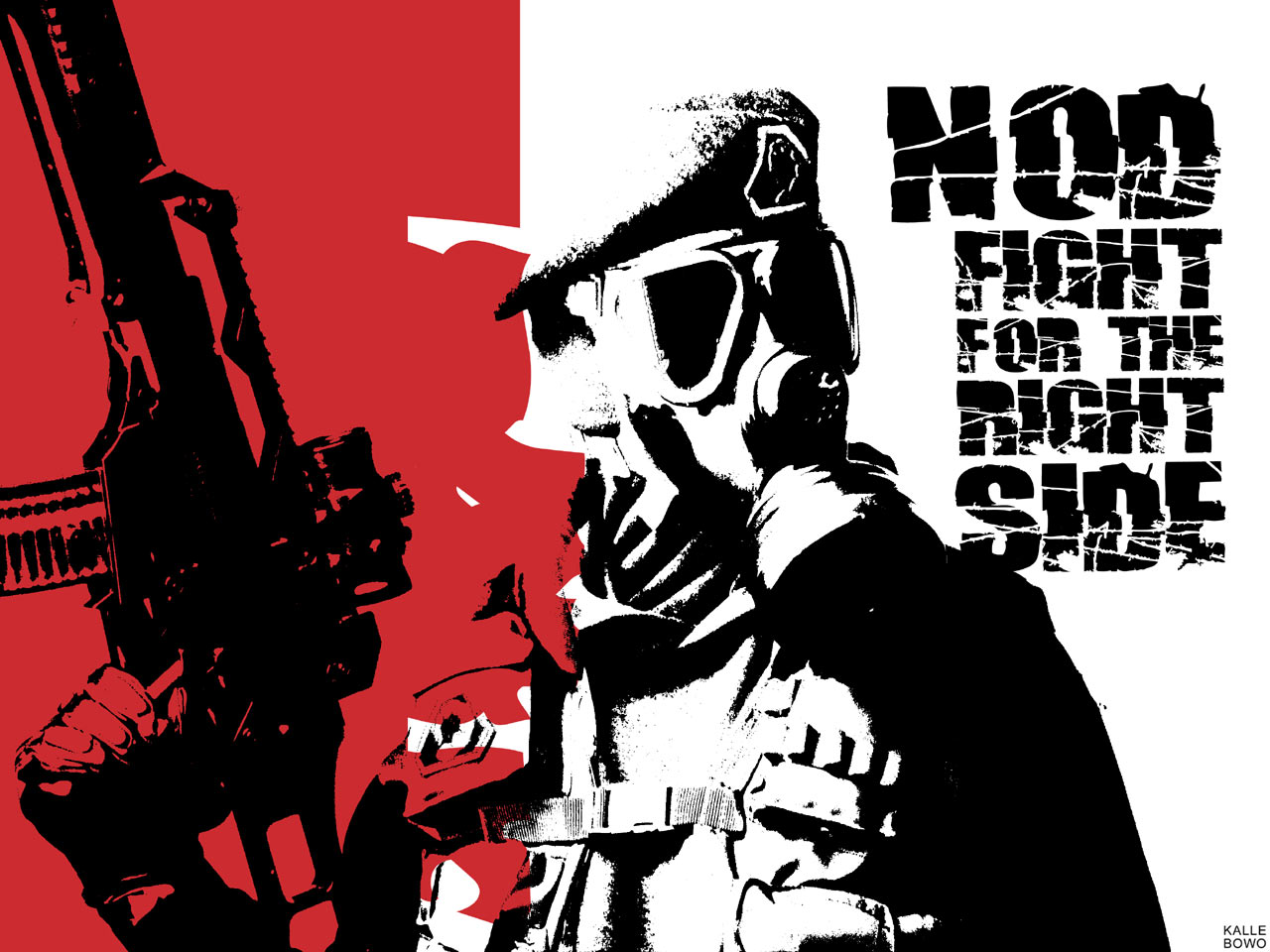 Join the Brotherhood of Nod. Over 5,000 years of Existence.

Join the Brotherhood, and feel safe.
Join the Brotherhood, and have meaning.
Why join the Brotherhood? We have experience, we have greater numbers and more advanced technology. We are not a religion, simply a way of life.
The focused will and might of all who say,
PEACE!
UNITY!
Brotherhood. This is the true path, the path of the Brotherhood, Brotherhood of Nod
"One vision One purpose"

       TIBERIUM 
About Tiberium, about the place it has in our world. GDI always says it's an invader, but it's not true. Kane thought it was an instrument to use... to control because what they don't understand is that Kane was just the messenger. The real Messiah is Tiberium!