Zombie Grinder is the debut game of TwinDrills, an indie game development duo made up of Tim 'Infini' Leonard and Jordan 'Jordizzle' Chewning.
It's a multi-platform (windows, mac, Linux!) (also Free!) cooperative multiplayer arcade game, reminiscent in style and gameplay of retro games like 'Zombies Ate My Neighbors' and 'Super Smash TV!', but with the added benefit of some newer game mechanics - achievements, ranking, player-customization, rpg style stats and so forth.
The game sports a variety of different game modes, from co-operative 'campaign' style levels, to wave maps and even the classic 'pvp' style game modes - deathmatch, capture the 'bag' and so forth. All of these mods are bristling with a variety of weapons and items, all lovingly displayed in Jordan's classic quirky pixel-art style.
Merry Christmas, Grinders!
Holiday greetings from Tim and Jordan! A small update announcing our upcoming holiday sale, as well as some info on a rapidly approaching sale! WOO!!!!
Posted by Jordizzle on Dec 24th, 2012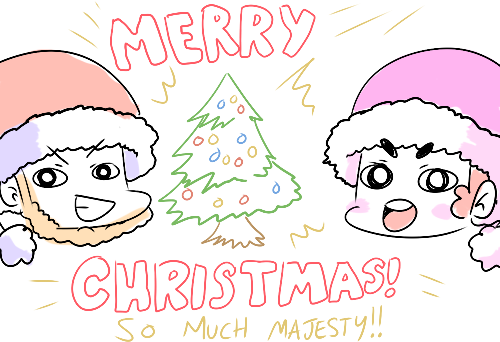 Greetings, Zombie Grinders!
Jordizzle here with a bit of news! I'd first like to apologize for the downtimes between patches lately, as Tim and I have both been busy with university, and work respectively. There is a pretty fun patch coming up shortly that will introduce 5 new weapons, a few new items, the ability to resurrect fallen comrades easier, as well as a fun holiday exclusive item available only through February that will allow you to revive yourself!
Also, to prepare people who may be considering buying the game for the upcoming slue of new goodies, Zombie Grinder's small donator package is on sale for 50% through the Holiday on Desura!
For those who have already purchased the game, or are unable to, but are feeling festive, we've brought back the Cheerbringer code! Just enter P25GR-WAUA0-MQR9X into the key registry and get yourself a nifty santa hat, and get ready to go on a one-horse open SLAY :D!
We both appreciate all of your patience with us through the past few months, and your continued support throughout our down times! With the new year comes new opportunities to make the game more and more fun!!!
As always, bug reports, questions, comments, concerns, ideas, or anything can be PMed to Tim (infinitus) or myself on here, or posted onto the forums! All of your feedback is GREATLY appreciated!!!
Until next time, Have a Happy Holiday!!!!
Love, Jordan!