Wyv and Keep is a grid-based action/puzzle game following two young treasure hunters into the land of Amazonia. Take control of the duo and use teamwork to solve mind-bending puzzles, navigate challenging action sequences, and find hidden riches deep within an ancient temple. Play by yourself, with a friend locally on one keyboard, or online, dodging fiendish traps, evading cannibalistic pygmies, shopping for hats, and even exploring an active volcano. Even create and share your own puzzles with the included cartographer. All this summer in Wyv and Keep!
Wyv and Keep push to the Top 20!
To celebrate making the top 20 in Dream Build Play 2012, we're giving out 20 free Desura codes!
Posted by ajollycorpse on Aug 22nd, 2012

Exciting news, Wyv and Keep fans! Your favorite dynamic duo has pulled ahead of hundreds of other entries to Dream Build Play 2012 and fought their way into the top 20! Look!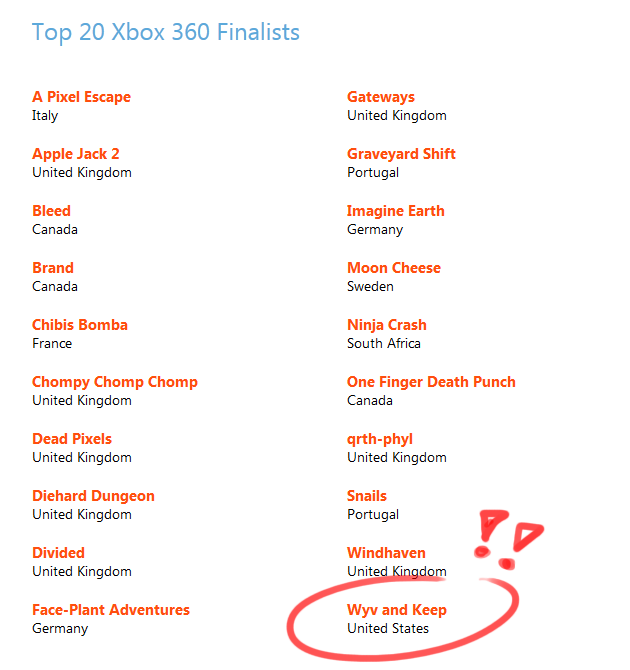 The winners of the competition will be announced next month, but to celebrate making it into the top 20, we've decided to give out 20 Desura codes for the alpha pre-order absolutely free! Head on over to A Jolly Corpse to grab yours and hurry, they're going fast!