The UFO:AI development team is proud to announce that new aliens arrived on the battlefield!
Posted by Crystan on Jun 26th, 2012
We've three new alien races in the game now. The Hovernet, the Combat Hovernet and the Combat Bloodspider. Furthermore we fixed some bugs in the battlescape AI which should make our aliens a lot smarter. Be prepared for a new challenge.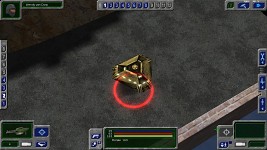 Along with these additions, we're working to overhaul our research tree, campaign progression and game balance. This means that there will soon be changes to when you will encounter new aliens, new weapons, new UFOs and new research items. A lot is staying the same, but when we're done we hope the game will play out a lot more smoothly.