Pick up your rifle and join the Green or Grey army in their mission to send the enemy home in a box! RUNNING WITH RIFLES is an open world, top-down, tactical shooter for single player and multiplayer online, that puts you right in the middle of chaos in towns, trenches and forests turned into ruthless battlefields, controlling just one soldier in an army of several hundreds.
In a war where men die like flies and endless streams of reinforcements run to fill the void, it takes tactics and marksmanship to capture territories effectively. The open world nature of the game enables you to use a multitude of approaches to help the front line move – it's up to you to shape your role. Experience the complete arc starting as a private hardening into a high ranking officer with a squad under command, arming yourself with a variety of weapons and vehicles on your way to glory!
RUNNING WITH RIFLES 0.70 is out!
Mobile spawn trucks, first PvP map, map view improvements...
Posted by pasik on Jul 30th, 2012
Hey there! Beta 0.70 is now out introducing another vehicle type in the game in addition to the jeep, namely armored truck. The truck provides a new tactical element for attacking enemy bases by players using the truck as a spawn point on enemy territory for as long as the truck stays out of enemy's reach. The AI itself doesn't drive the trucks quite yet, but it might once the AI vehicle driving is implemented.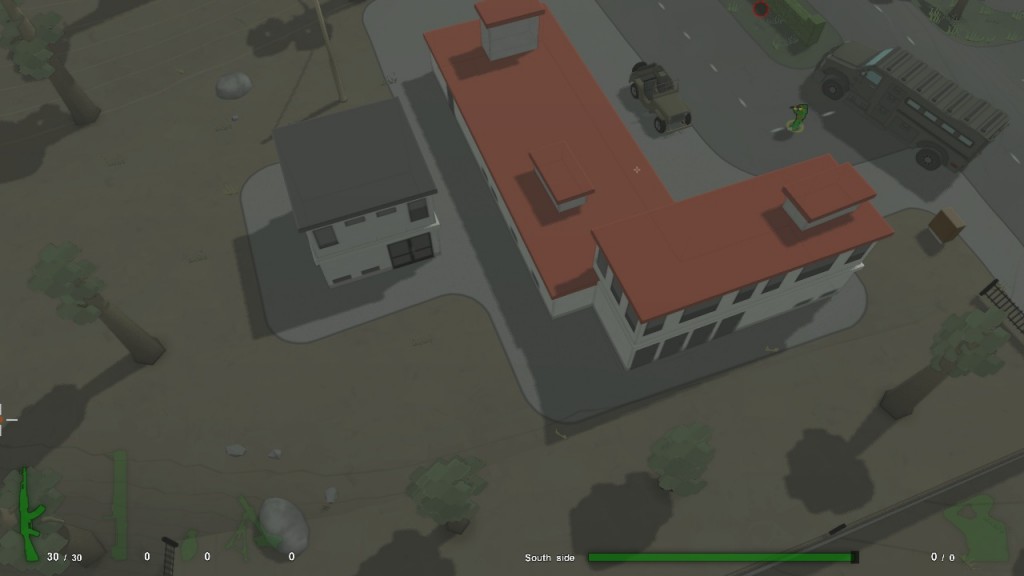 A map designed by Tuttu, specifically made for PvP without bots, winning the recent PvP map making contest, has also been added in the release! Congratulations to Tuttu for the 1st place!
Other nice additions include map view improvements, new rock models, support for static decals to decorate the maps, vehicle physics optimizations, and more, see the change log for details.