Created in homage to Populous, Reprisal lets you take control of a tribe, guiding them, building land and making them grow in number. Using special totem powers you can control nature itself unleashing its full fury on anyone that stands in your way. But be warned, other tribes may not take too kindly to your intentions and will put up a fight!
Desktop edition includes:
Enhanced full stereo chip tunes to nod along too, Unlock-able challenge islands, Offline local storage and Enhanced full screen display features! It also includes a full standalone PC installer and Mac App version. Includes 'The Making of Reprisal', a 38 page digital book charting the highs and lows of over a years development!
★★★★ Reprisal Universe Beta now included for Mac and PC! ★★★★
Reprisal - First patch lands ... thud!
Reprisal (1.2.9) released adding more islands, features and graphics
Posted by reprisaluniverse on Jul 11th, 2012
The first update patch has landed for the PC, Mac and AIR (Linux) versions of the full Desktop Reprisal edition is released updating it to 1.2.9.
Tribe targeting for battles
This release adds a new mode to allow you to target certain tribes for combat. By clicking on the other tribe totems to left of the screen you can turn targeting on and off. If a populant is already content with reaching a pre-existing location they will be stubborn and carry that out first!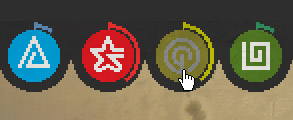 Clicking on tribe totems changes targeting for battles
More islands, terrain and previews
More islands have been added to challenge campaigns and include a new 'Swamps' terrain. Swamp has also been added to the skirmish mode which now add's a island thumbnail preview before you being the match.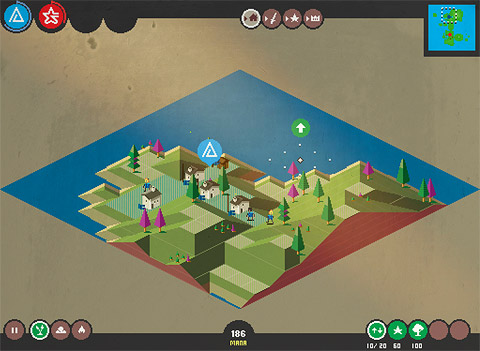 Edge tiles are added to help with depth
Swamp terrain added and more challenge islands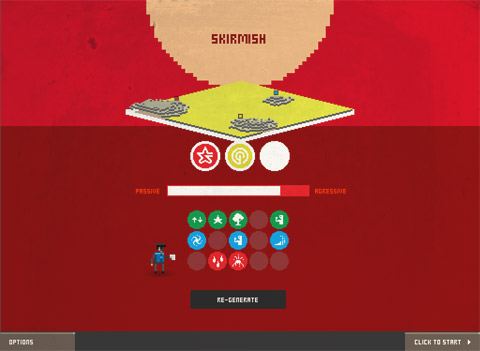 Skirmish random islands improved and thumbnail previews before matches begin
Tweaking
Changes have been made to some of the totem powers to balance weighting and also to encourage the player to use them. Lightening storms and Fire storms are wider and more destructive. Also these now effect wandering populants killing them outright if they are caught in the way of a lighting strike or fire bolt.
 
Here's a complete change log for 1.2.9
ADDED

edge tiles to game view
island thumbnail view of skirmishes
more Challenge islands
mute SFX only
mute music only
new swamp tile set
new track
tribe targeting for battles

FIXED

Fire cloud and lightning storms kill walking populants
Challenge's being completed on retiring from matches
Terra-form bug allowing you to lower other tribes lands under settlements

TWEAKED

Screen size, menus and layouts
Totem powers weight