Recruits is a squad based top down shooter. Inspired by games like Cannon Fodder, Alien Swarm and Jagged Alliance Recruits puts players on the front lines of the battlefield to accomplish your missions through any means necessary. Fast paced and packed with explosions, Recruits offers a wide variety of features that allow you, and your friends to take command of the action and lead your men to victory.
Recruits Video Log 9 - Destructible Objects
In the video below I'll go over our Camera Shake, Updated Dismemberment, and Destructible Buildings.
Posted by 3dRobbo on Jun 3rd, 2012
Hey everyone
Take a look below at the 9th Video Log for Recruits. Very fun stuff in this video, Camera Shake, Updated Dismemberment, and Destructible Buildings.
Well... allow me to go through some of the updates shown in the video.
Dismemberment:
We have updated some of the code for this feature. Previously the limbs of the characters would either fall down to the ground or shoot off randomly in some random direction. This was ok to give the effect of force from the weapons projectiles, but was not correct. Now the limbs are actually hit with the force from the guns and push back by it. You can tell from the Arm falling from the sky that this system isn't currently perfect, but its a step in the right direction, and it makes the weapons feel a whole look better.
Destructible Objects:
It has always been a goal of ours to get this working in UDK, and guess what... we did. I might have added it this video to early... but who cares!!! Its fricken awesome! Now you can blow crap up! and who doesn't like that. Remember this is still a work in progress, so things will improve and get better, always!
Camera Shake:
We have also added some camera shake for those close range explosions. What happens is the closer you are to an explosion the more the screen will shake, really making it feel like you are in the action. It seems to work well, and is pretty subtle when playing in game. We are very happy with how this one turned out.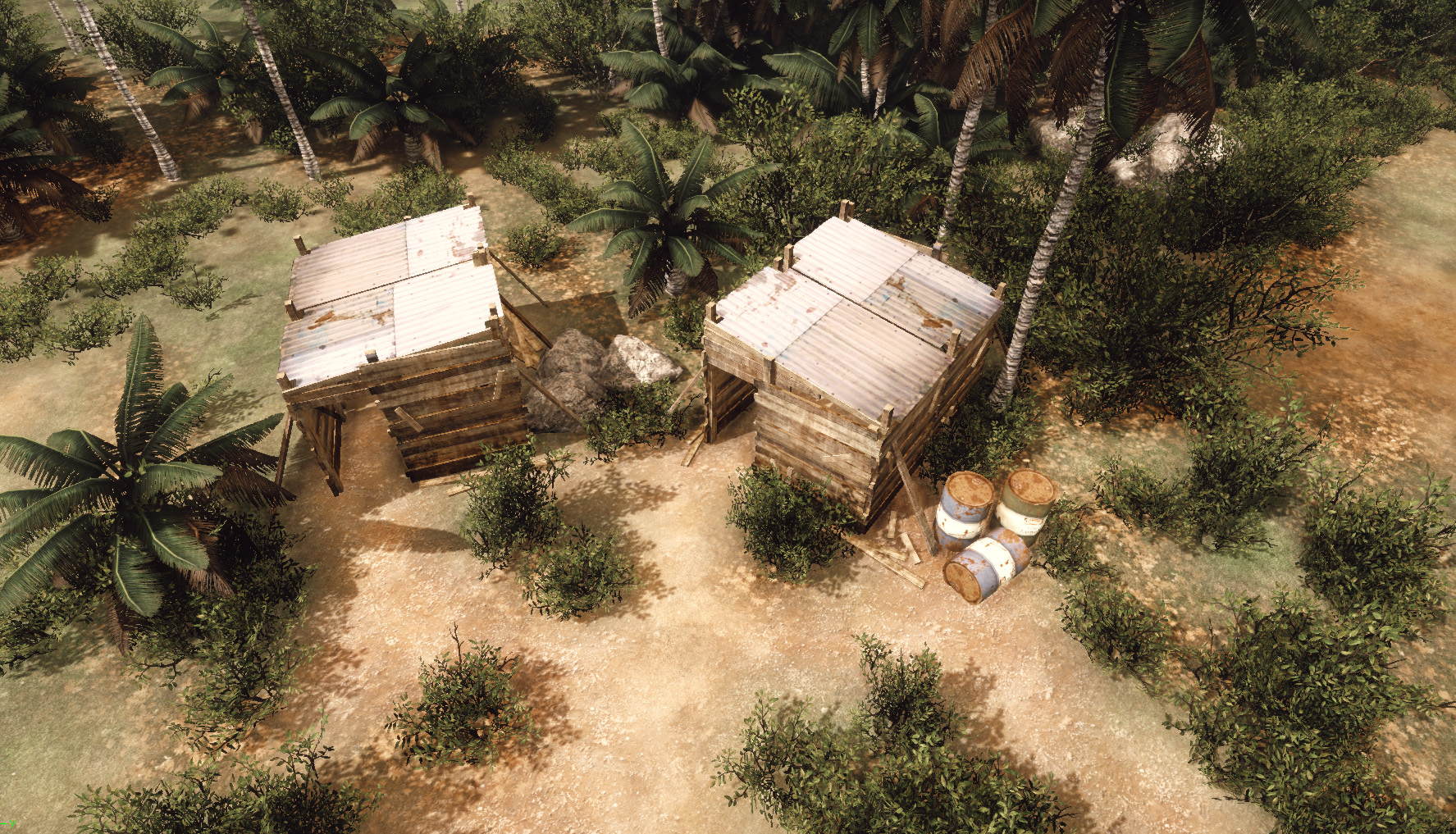 Thanks for checking us out, we hope you like what you see, and don't forget to watch us for the latest updates and follow us on YouTube and Twitter.