Qbeh is a short, FREE first person puzzle platformer, inspired by games like Portal and Minecraft, in which the player "cubes" their way through 4 exciting levels. Made with the Unity game engine.
Quotes from reviews:
"Qbeh is an exquisite little thing" - Rock, Paper, Shotgun
"Highly immersive and very creative" - eGamer
"It's not every day we see something this cool and fun" - Game Front
"Developers Liquid Flower Games might play up the Minecraft and Portal similarities on the Qbeh homepage, but I think that's doing their serene puzzle-FPS a disservice" - PC Gamer
"too portal" - Quarry, TIGSource Forum member
Announcing Aetheris - The prequel to Qbeh
News regarding the prequel, the upcoming patch and the official soundtrack!
Posted by Eeronaut on Sep 12th, 2012
Announcing Aetheris - The prequel to Qbeh
First of all we would like to thank everyone for your comments and interest in Qbeh.
We never dreamed of such a good reception and are truly thankful!
With that said we are now announcing Aetheris, the prequel to Qbeh.
It will take the atmosphere and gameplay of Qbeh improving it and adding new features and content.
The project is currently in very early development and thus we cannot provide information on
what exactly it will have. We'll keep you guys updated here on Desura and also on our website.
We are looking forward to delivering a great game!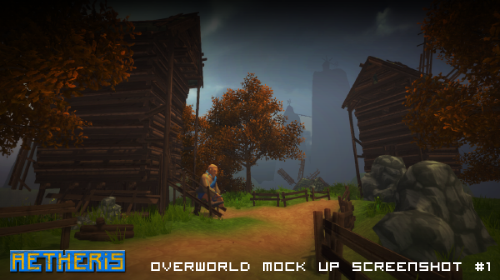 Qbeh patch
Qbeh isn't forgotten though, there has been reports of the game running slowly on some people's computers.
We'll look into these problems and try to fix them as soon as possible. It would help us if you could provide your computer's specs when reporting problems. The game will receive a patch when the problems are fixed.
Official soundtrack!
The official Qbeh soundtrack can be listened to and bought here.