Offspring Fling is a game about a poor forest creature that has misplaced all of her children. She'll have to fight her way through over 100 levels of action puzzle platforming to get them all back home. There's danger around every corner, but she wont rest until her family is safe again.
Offspring Fling Coming to Desura April 4th
The most intense and adorable puzzle platformer in the universe is launching on Desura on April 4th!
Posted by kylepulver on Apr 2nd, 2012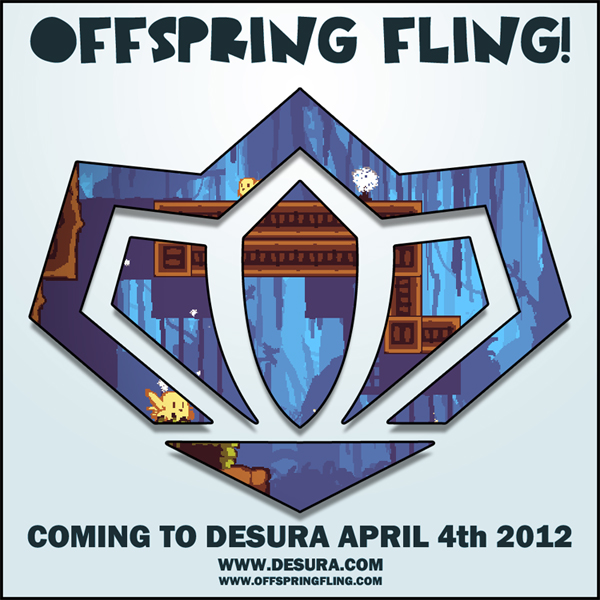 Offspring Fling is coming to Desura on April 4th!  Experience the thrill of motherhood in this baby throwing adventure!
It will be available as a worldwide launch at some point during the day of April 4th, so GET READY!
Offspring Fling is a puzzle platformer about throwing children!  With over 100+ levels to conquer, this game has something to offer for casual and hardcore gamers alike.  Do you have what it TAKES to recover all of your missing children?!  Those offspring ain't gonna fling themselves!