Metagolf is a mini-golf game with multiple challenges. Up to 4 players can compete on the same screen, sharing the same golf ball and the same goals. Team up for loads of fun with friends or play alone to improve the accuracy of your swing across 3 different platforms (Windows, Mac Os X and Linux). More focused on action and real time strategies than a traditional mini-golf, discover full interactive environments from fish ponds to breakable chains and deadly traps. Thanks to his built-in level editor, you can create, share and download new courses. Currently available in two languages, English and French, Metagolf let you reuse any provided content or make new one from various media to create your very own world. Change the realistic physical system behaviour or combine any game mode with exiting different type of golf ball. The choice of setting your own game play preferences is entirely yours !
Developers from different countries have united to bring you the Kickstarter Indie Bundle! 9 Games in 1 Kickstarter campaign !
Posted by Armitage1982 on Jul 30th, 2012
Metagolf is proud to be part of the first Kickstarter Indie Bundle
Kickstarter.com 
Your support will help 9 developers to make 9 different games at the same time!
The games are being made for PC, Mac, Linux, iOS, Android, Windows Phone and even the PS Vita!
At least 7 Games for 15$ (including Metagolf) and even the whole package of 9 Games for 20$ only ! Plus many extras so check this out !
We have tons of great rewards including: full versions of our current games, early access to alpha-versions of our current projects, original soundtracks, and lots of other gifts for our supporters.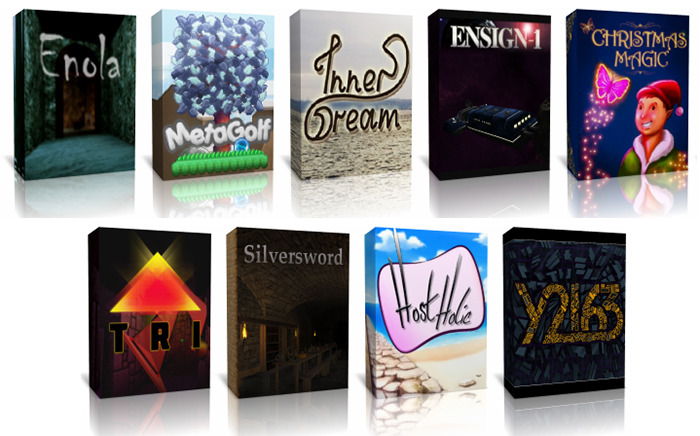 Thanks for the support!
@KickstartIndies