Fight against increasingly difficult waves of Progeny attackers. Experience a variety of unique weaponry, upgrades and combinations that will result in a different gaming experience each time you play.
Do you have what it takes to survive the relentless wrath of the Progeny? Discover, upgrade, unlock, activate and .... survive.
Key Features:
Free updates and downloadable content.
Achievements and ingame rewards.
Extremely optimised performance.
Dozens of unique weaponry and upgrades from exploding shotguns to disintegrating lasers.
Unique variety of enemy Progeny Ai, suicide bombers to electrocuting giants.
Unlockable areas, weapons, levels and equipment.
Custom soundtracks - composition by Jerel Northern.
Hidden in-game easter eggs.
Local high-score leaderboards.
Five individual difficulty settings.
Livalink has just launched! Here you will find a list of change logs from recent updates.
Posted by BenMassey on Feb 3rd, 2013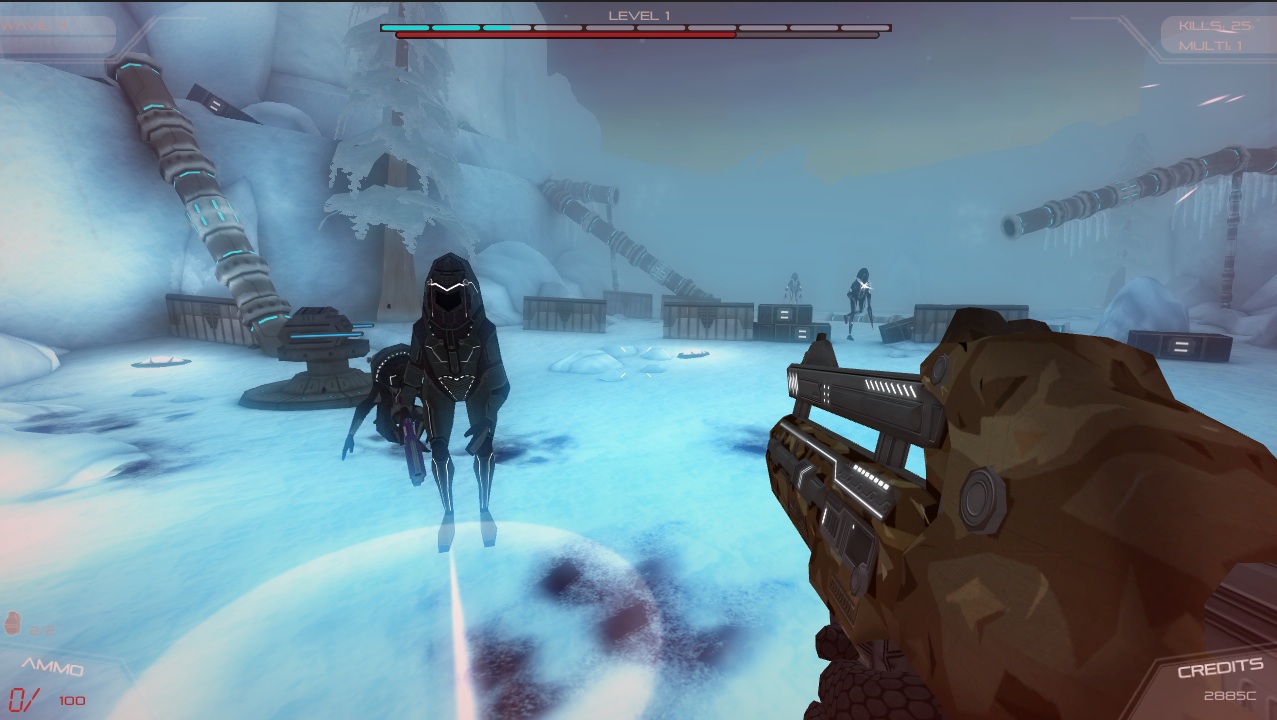 UPDATE(s)

Livalink has recently received a bunch of new updates ranging from content and improvements. Here is where you can find a list of the changelog's since day of release.
Changelog
Added basic main menu configuration settings (Handy for Linux users)
Added new Ai character
Added various image effects (Bloom, noise, contrast)
Added new soundtrack - composition by Jerel Northern
Added new audio effects for environments
Added graphical configuration ingame and menu
Added Invert mouse settings
Added Image effect improvements including an optional motion blur
Added Various GUI features
Added waypoint to mysterious weapon chest.
 
Changed Ai HitBoxes, increasing skill for headshots
Changed various map designs
Changed gui interfaces
 
Improved Melee system 
Improved Ai navigation and behaviour
Improved Purchase costs effected by difficulty
Improved Ai Navigation
Improved Player movement mechanics
Improved Turret behaviour 
Improved Increased special drop chance
 
Fixed audio issues with levelling up and achievements
Fixed wave spawn times
Fixed collision bugs 
Fixed resolution configuration
Fixed saving settings and presets
Fixed Ai navigation issues