Kill Fun Yeah is an online 2D platform shooter.
Murder and capture your way to the top, using an ever increasing arsenal of silly weaponry and items, the powers of deflect, attract and freeze, as well as various powerups.
Make your own maps, using custom made tilesets and background sprites and create your own custom player skin to make you stand out on the battlefield.
Kill Fun Yeah Alpha 0.31 has been released. EPIC MURDER!
Posted by JLar on Jul 25th, 2012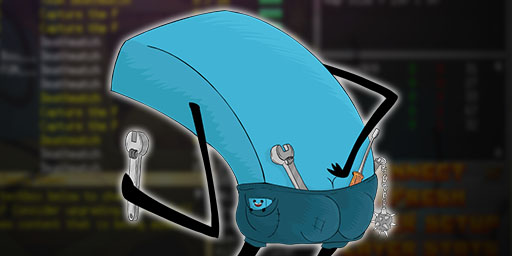 Some of what is new in this release:
Added saving of crash dumps for Windows client, editor and game server.
Added server admin command: /shutdown
Added case insensitivity for server- and in-game commands.
Added server name to "roundinfo" and "listplayers" printouts in the server application.
Added IP address of players to "listplayers" printout.
Added printout of server name on game server startup.
Added display of connected players and servers in the game lobby.
Added display of how many game servers are left to refresh in the game lobby.
Added more blood (to death effects).
Added ability to hold LMB to scroll up/down in server window in the game lobby.
Added ability to start login attempt using the RETURN key.
Added color coding of ping on the scoreboard.
Added text displaying blocks carried and current block health while in build mode.
Added ability to pick up destroyed block by left clicking on them while in build mode.
Added new sprites for attract and deflect.
Added an unique sound effect for attract.
Added ability to hide demo servers in the game lobby.
Changed a lot of things relating to communication between master server and game servers, and there should be less problems with timeouts now. The procedure of connecting to a game server is also more rapid now.
Changed so that crouching down looks better.
Changed so that some death effects look better.
Changed so that is no longer possible to send empty chat messages in the game lobby.
Changed so that there is not possible to send chat messages or enter player stats screen while pinging game servers (to avoid certain problems).
Changed so that pressing the refresh button in the game lobby while already refreshing halts the refresh procedure.
Changed so that client will only try to reconnect to the master server 3 times before returning to main menu.
Changed so that player quack sounds are not purely random but also depend on the players current health.
Changed so that pressing ESC while in the game lobby does not exit the game but rather just exits to main menu.
Changed default value of TilePlacementReach to 128 (was 64)
Changed so that player power up spawners are visible on demo servers, but grayed out.
Changed so that a weapon/item spawner containing only full version weapons/items will be reset to spawn any demo weapon/item on load.
Fixed a bug where the game would freeze up or that the screen would flicker when players were joining while playing the game in full screen mode (Nvidia GPU:s).
Fixed a bug where players changing team while holding the F would drop the wrong F.
Fixed so that spawn protection glass particles are spawned at correct locations while climbing/crouching.
Fixed vertical alignment of "Press E to respawn." message for all resolutions.
Fixed a bug where player setup and player stats screens could become hidden from view.
Fixed a bug where some buttons could be pressed in the game lobby while it was hidden from view.