A "fiendishly difficult" puzzle game, inspired by ChuChu Rocket and Lemmings.
Combining tile-dragging mechanics with fast furious action, Hairy Tales is a puzzle strategy game about the zany adventures of a group of not too bright folk spirits, as you help them puzzle out evil conundrums in their mission to save their tile-based world from sickening corruption.
Hairy Tales coming to Windows and Mac through Desura!
Our puzzle/action hybrid is coming to Desura on November 12, 2012!
Posted by Arges on Nov 6th, 2012
I'm happy to say that we have submitted both OSX and Windows builds to Desura, and are aiming for a release date of Monday, November 12, 2012!  
Our ChuChu Rocket- and Lemmings-inspired puzzle/action hybrid has been receiving great reviews, praising its replayability, inventive mechanics and difficulty level, and I am glad that now we'll be able to reach Windows players as well.   We will launch on Desura with version 1.0.2, which includes improvements on tips, tweaks to the initial levels to help ease players into the game, as well as a few bugfixes.
I'll leave you with Chur, the boss of the Forest level, and one of my favorite characters in the game: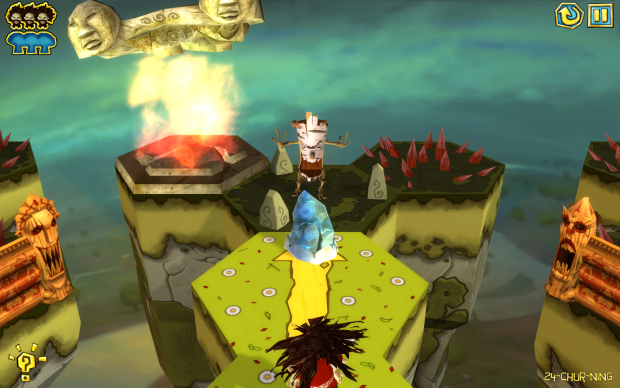 And in case you missed it previously, our launch trailer: