Family Farm is an innovative tycoon game in the setting of 19th century farmsteads. It's a simulation of a farmstead experienced in stories which span a generation. Clicking cows won't earn you any cash! You control characters with RPG-like attributes, skills and needs. Keep them fed, develop their skills, upgrade house to accommodate a bigger family and grow their land in to a Family Farm!
Update to 1.3.0 is live. We have finally added feature that many requested - custom story.
Posted by martin_prochazka on Jun 3rd, 2011
I know sandbox play is quite popular nowdays thanks to Minecraft and all it's clones. When we designed Family Farm we had more goal-driven players in mind. As we see it, our audience is quite different than we expected and players requested some sort of sandbox play.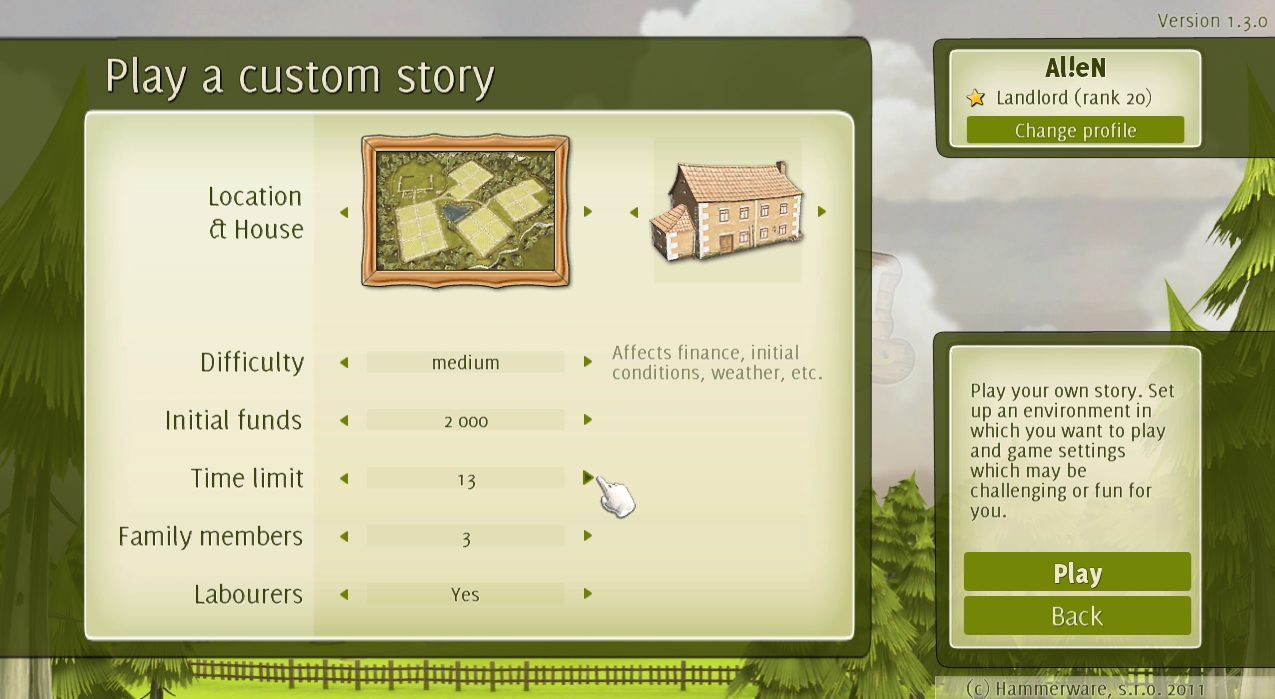 Update to 1.3.0 is here!
Custom story - you can set up a  location and various settings of scenario you are going to play with no goals (pictured).
Characters go eat when they have meal nearby.
You can assign nearest worker to a job from job window.
Some bug fixes as usual.
There is also "cinematic" mode you can turn on/off with F12 from previous release. It's basically freelook with WASD movement which hides all game stuff. We don't push this feature to all players because current locations don't look great when you can pick any angle. Content created in future is going to be more elaborated in this way and suitable for machinima. We are using it to take video footage.   
Have fun!