In Ensign-1 you play the role of a space fighter pilot returning from a deep space colonization mission. On arrival back to our own solar system, you find Earth has been colonized by a hostile alien force. It's now up to you, with the help of your mothership, the Ensign-1, to take it back
Ensign-1 allows allows for complete freedom in approaching objectives. You can fight from the safety of your spacecraft, or land and exit to explore space stations and carriers on foot. You can commandeer any spacecraft in the game, no matter how big or how small. Defend an asteroid base, or take the fight to the enemy with a huge mothership, friends manning turrets, it's your choice.
The game also features a multiplayer mode where players can explore a randomly generated galaxy, either fighting co-operatively to clean out enemy fighters, or battling each other for supremacy.
New Additions to the Team!
We've had a number of new people join the team recently, which should increase the quality of the game significantly!
Posted by onionman on May 28th, 2012
We've had multiple people join the Ensign-1 team as of late, with a few that have been with us for over a month now that I just forgot to mention in the last news article ;) What this will mean is that that the quality of the game is going to skyrocket! I just wanted to let you prepare mentally so you don't have a seizure when you play the game again after the next update.
---
First up is Michael Tsourahas (MikeeFunks on IndieDB) who has joined us as our 3rd voice actor (joining Venn Stone and Erin Evans). In addition to voicing all those snazzy wingman lines, he'll also be voicing the game's main protagonist, Leon Deckard. He was the one who said "Lets get this back to the Ensign!" in Mission 2 and the "That's a blatant disregard to the Treaty of Albedon!" in the trailer...which.. I will shamelessly post here.
---
Next up we have Erik Emmons (Bahlof) who is joining us as our new musician. He's going to be (well actually is already far along in the process of) replacing the games soundtrack with high quality orchestral music. I think his music is really good and fits the game hand and glove. But don't take my word for it, listen to a few of his songs.
---
The next two members I'll introduce are brand new, and I don't actually have any of their work to show off. James Lagerman is joining us as a fulltime 3D artist, which should leave our current lead/only artist Rustybolts with more time to focus on making those missions and levels you so much enjoy. James is very talented, and in just a single day he's already managed to make a really good  start on a redesign of the Ensign-1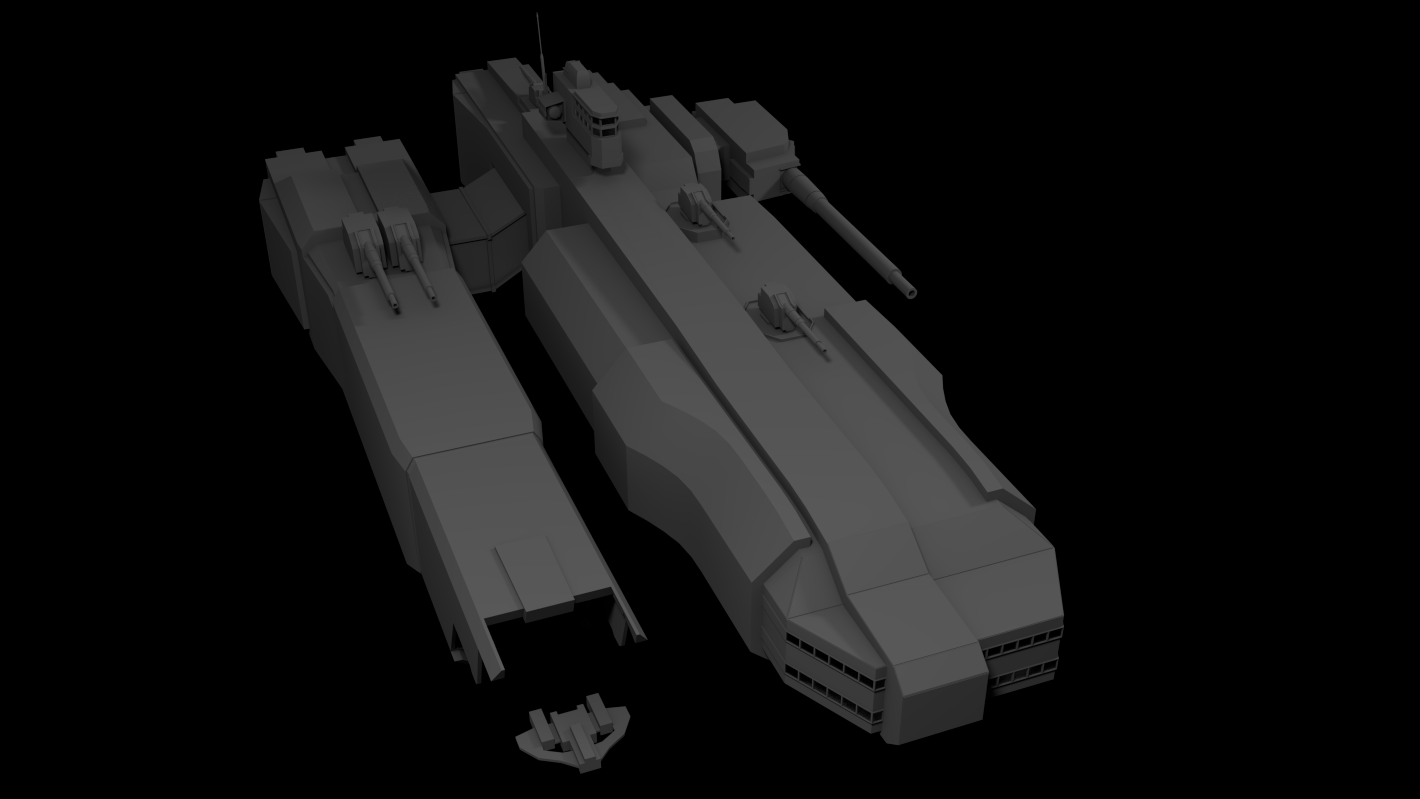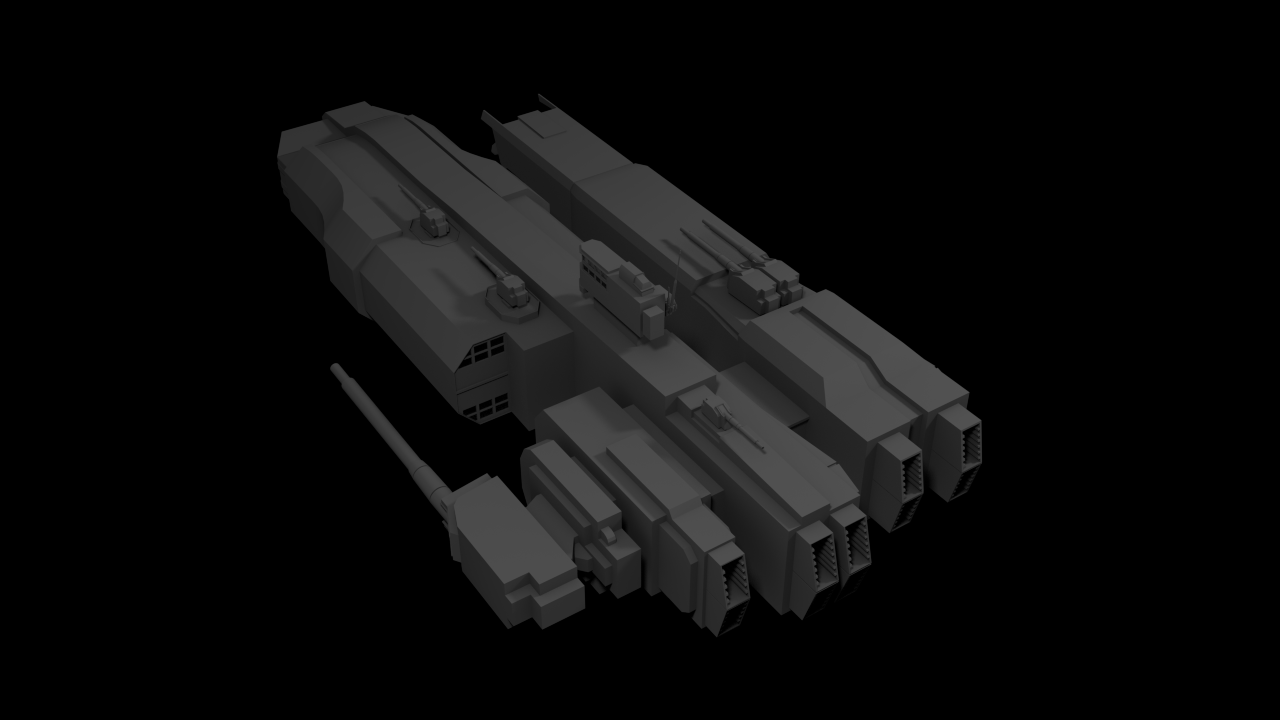 ---
Then last but not least Sander Moolin (SaFrMo) may or may not be joining us as an audio engineer. It was to the point where if another person commented on one of our youtube videos or reddit links with "Pew pew pew" I think I was going to shoot someone. So hopefully he will be getting the sound effects in the game up to a point where no one can make fun of them. I really hope so, because if another person says anything about pew pew pew I really will scream. Anyway, he has already sent me some of his work and it's really good. He may also be designing some of the music which will be used in the multiplayer portion of the game.
But for now, here are some of his earlier tracks done as personal projects, just in case you'd like to get a sense of his style.
Ccmixter.org
Ccmixter.org
Ccmixter.org
---
General Updates
In general news, Rusty has been working hard on the next few missions to the game. I mentioned before that Mission 4 would involve a Decent inspired level, well I've played the WIP and it's very cool. We've got a screenshot here to wet your appetite.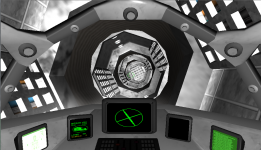 And mission 5 is the Titan A.E. inspired level with the ice crystals, which also looks very cool.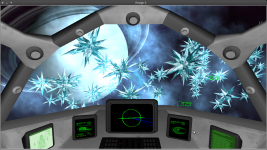 On my end, I have been working on bug fixes and optimizing the game. After the next update the game should run significantly faster and hopefully fix that one remaining crash I keep hearing about on mission 3 (though I don't know for sure as I haven't been able to reproduce it myself). I've also heard you guys want mouse controls to steer and shoot in the ship. Some of you are so passionate about this it scares me, but no matter, I'm working on it right now. It's coming along and it's pretty fun if I do say so myself. I've also been heavily focusing on the multiplayer side of the code, fixing things up for co-op. I'm hoping to have that ready in the next month or so, depending on how long these other jobs take me.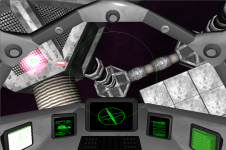 Anywho, that's all I've got for now, but stay tuned as I am hoping to put out a new update to the game very soon, just as soon as I finalize these damn mouse controls.