"You are outgunned. You are massively outnumbered. You must win." These are your orders.
AI War is a one-of-a-kind strategy game that plays like an RTS but feels like a 4X. With tower defense and grand strategy bits, too. You'll be wanting the demo to really know what we mean, there's nothing else on the market remotely like this (as many reviewers have glowingly pointed out).
AI War Beta 5.072-5.073 "A Revised Experience" Released
AI War Beta 5.072-5.073 -- New Nebula Scenario, Champion Rewards, Zenith Modular Fortress, Changes To Champion Experience, Fixes/Tweaks
Posted by cupogoodness on Aug 29th, 2012


This one adds another nebula scenario that the game can pick to throw at you. "Throw" is somewhat literal, as you will see. Also added some more champion toys to the potential-scenario-reward toybox, and the last modular fortress (Zenith), for your AI-smashing pleasure.
More important than another scenario (though that is cool) are several important changes to the champion experience: 
1) Nebula faction ships are now more focused on their jobs (as they see them, you may disagree).
2) Hull-sizes and hull-races are now granted such that you never have a larger hull of one race than another, so the choice of what hull to use is much more a matter of what you prefer than how the dice rolled.
3) XP gain is now way less based on what you kill in the nebulae (which was encouraging farming) and more based on how well you do in the scenarios.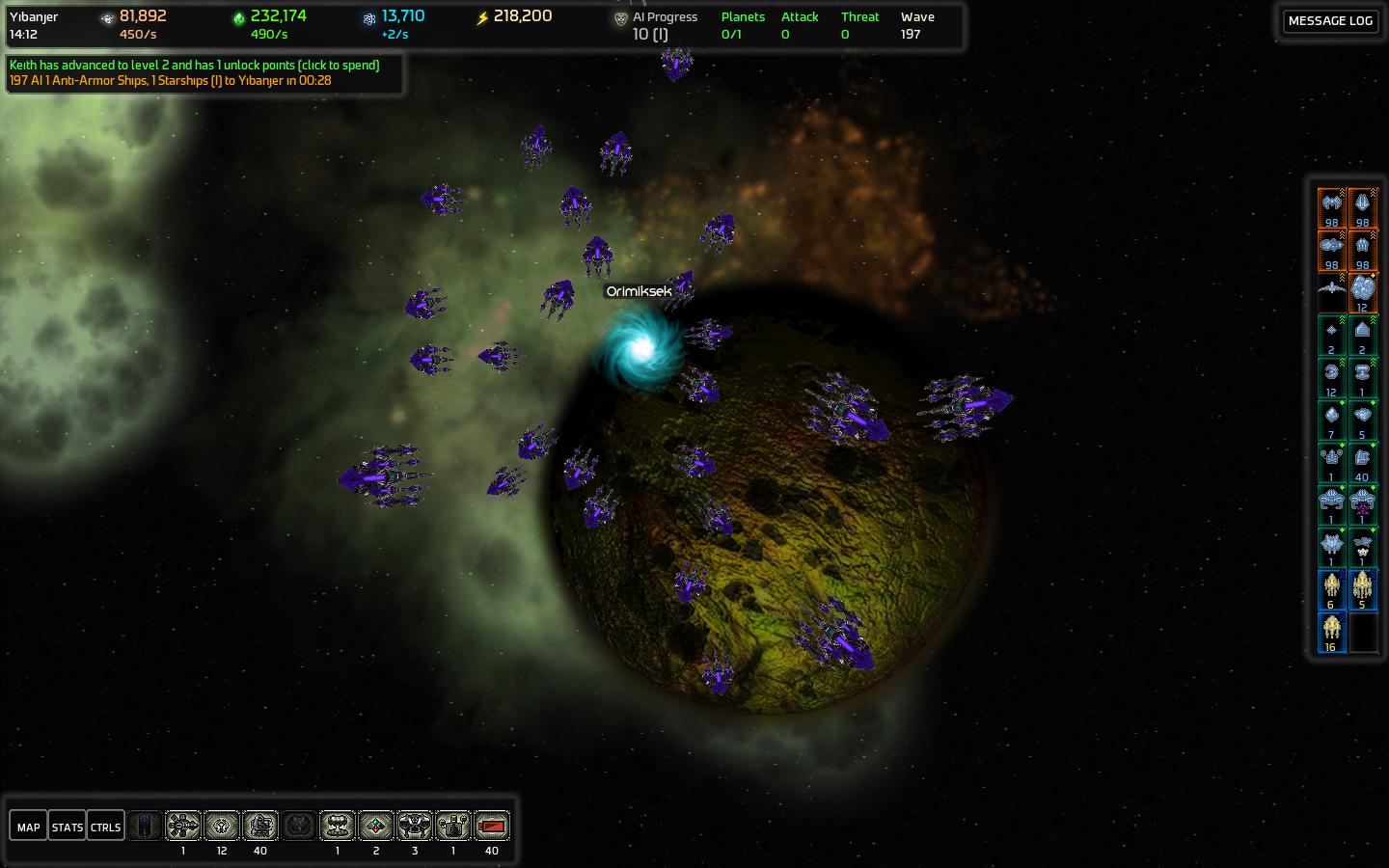 And there's some other changes and fixes, as usual. All in the notes :)
Update: 5.073 hotfix is out to fix the zenith modular fortress trying to use the wrong far zoom icon.
Enjoy!
This is a standard update that you can download through the in-game updater itself, if you already have 4.000 or later. When you launch the game, you'll see the notice of the update having been found if you're connected to the Internet at the time. If you don't have 4.000 or later, you can download that here. 
Originally posted by Keith: 
Arcengames.blogspot.com