3079 is a futuristic, open-world action first-person role playing game. You arrive on a planet experiencing constant war. It is your duty to find out why the warring factions cannot find peace on their own & hopefully restore it yourself. All areas, buildings, items, quests and characters are randomly generated. You will find unique lands & challenges. I hope you enjoy it!
"Just want to say again that this is a great game! For those of you who feel like its a minecraft copy just beacuse of the cube textures used you really need to rethink what a game is about! The game play of 3079 is nothing like minecraft it is pretty unique as well as how the weapons all have diffrent stats and colors kind of reminds me of Borderlands. However it is still an original idea for a game and i still play it from time to time. You should at least try the demo and if you like it please buy it and support fruit! :D Still give it a 9/10 !
Best Regards,
Adam" -- SeaNanners
Sequel @ 3089game.wordpress.com
3079 Improvements Coming!
Fortress building, better looking characters & multiplayer info improvements on the way!
Posted by Phr00t on Jan 26th, 2012
Hey there! I just wanted to touch base with everyone to show some of the new work I've been getting done on 3079 lately!
I have not been slacking, and have taken much of your constructive criticism to heart! Functional fortresses will be included soon. As this was one of the most asked for features, I am sure many of you will be glad to hear that it will be a fun part of the final game.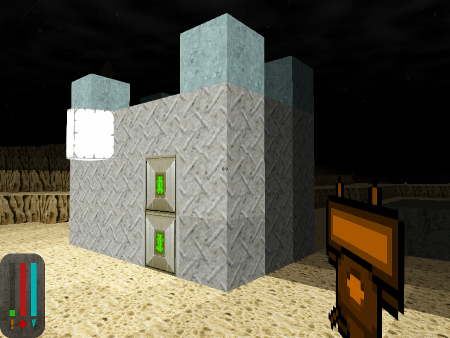 That's not all, I have been toying with a new way of character creation, and have managed to increase the polygon count. Let me show you what I mean: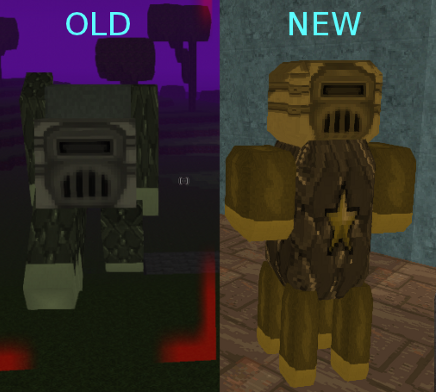 The higher polygon count helps out in the graphics department, and will ultimately make the game look better in general.
Last but not least, better server address detection. Previously, you would have to find your IP using external sources, which was a bit of a pain. Now, the game will recognize your server information (Read: IP) which will allow you to send it to your friends in a much more streamlined manner. Basically, it was showing your internal IP adress before, one that outsiders could not use, which is not the case anymore.
I'll keep you guys posted.
- Jeremy