Desura: 7 Days of Horror Game Sale
Celebrate Halloween with sales up to 75% off our most popular horror games. That's right - we've got frightfully great deals on games that make you jump, scream, cry, and even shout obscenities. Every day for the next week, we'll feature one of our top horror games for an insane discount, along with  several more at jaw-dropping low prices.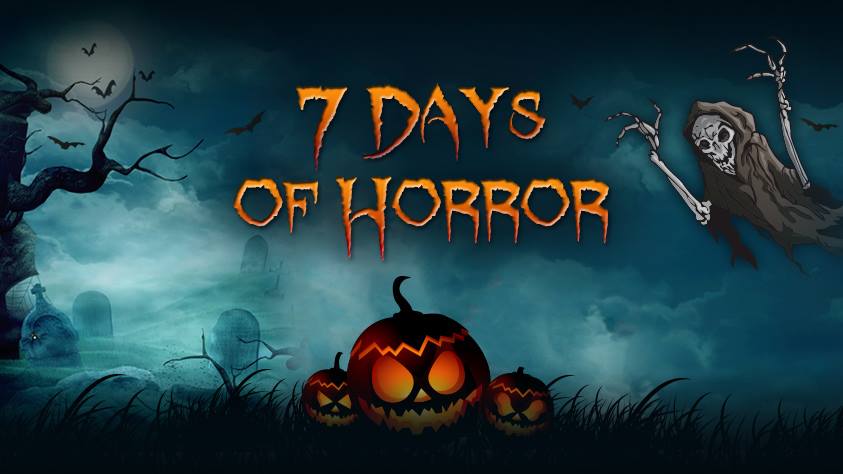 Come back to desura.com daily to see what we have in store for you each day. It'll be a scream!
If that's not enough to whet your thrill-seeking whistle - we're also running a jump scare video contest you may want to check out. Film your best scream-worthy moments playing one of the many horror themed games available on Desura and submit your video for a chance to win an amazing prize pack with some of the best horror games we have to offer.
New updates starting this week!
Whats up everybody! 
We have some nice features coming this week, starting today! 
First of all, we've added a little Halloween touch in the maps. Jack o' Lanterns and stuff! 
Today's patch will include bug fixing, balancing and some new scene assets (lot of new changes in the Hospital). And later this week we'll release a little Halloween treat for you guys (Yes, this week!), guess what? Voice chat! 
We've put a lot of effort into making voice chat really fun. 
It means... 
- The sound is 3D positional, even people using stereo speakers/headset will have great precision telling where the sound is coming from. 
- Distance attenuation and physics based attenuation! If you go too far from your buddies, its gonna be hard for you guys to communicate or even impossible because there is also physics based attenuation. Meaning that if you are behind doors, objects, walls, and any other physical barrier the sound will be attenuated too, just as it should ;) 
And what about the monsters!?!?! 
Yeah, here is the fun part. While playing Lurker, you're gonna be able to hear and speak while in its physical form. Time to hear those little invaders screaming out of loud! 
For now the Phantom won't be able to hear voice chat, that's where you guys can help us, we need help deciding how to make voice chat work with Phantom without breaking the game or making him too over-powered. 
So if you have some good ideas and suggestion on how to make the voice chat work with phantom, please discuss it with us in the forums! 
That's it for now, hope you guys enjoy the new features to come.
Prepare to put your fear to use! Submit your video entry to the Desura Halloween Jump Scare Contest for a chance to win some frighteningly cool games! It's easy, and let's face it, we all love watching people nearly wet themselves while playing those chillingly clever horror games.
Show us the horror!
Make a video of yourself playing one of the scary games available on Desura and the moment you freak out at that jump worthy moment!
Keep it under 1 (one) minute in length and file size under 1,200MB.
Include the name of the game you are playing in your file name.
Login to your Desura account or create one for free here.
Join the contest group and submit your file to the gallery for a chance to win!
The Winner shall receive one (1) digital download of each of the following titles on the Desura platform. Paranormal, Damned, Doorways, The Cat Lady, Organ Trail: Director's Cut, Lumber Island, Into the Dark, The Horror at MS Aurora and Paranautical Activity.
These games are sure to get your fear synapses crackling this Halloween!
Be sure to read the rules in full before submitting your entry. By submitting an entry you agree to the rules and terms of the contest.