A custom User Interface for ZBrush 4.0 that simplifies the workspace, offers quick access to my more commonly used tools/options, and includes some custom brushes and matcaps.
---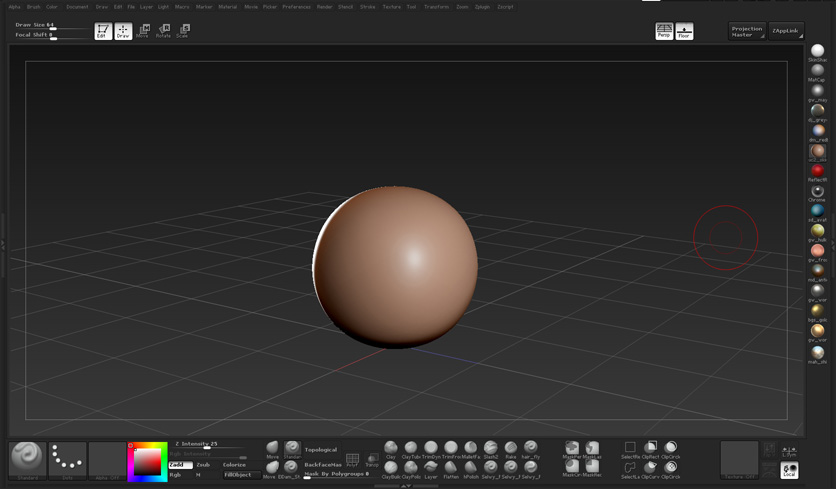 This is my custom setup for ZBrush 4, which I use primarily during sculpting and painting. I find it clears up some clutter by maximizing the workspace area while getting rid of the 2d buttons and camera controls which are unneeded. Some of my more commonly used brushes are stored along the bottom, along with common materials on the right. I've also brought out the symmetry, color filling, polypainting, and auto-masking options so that I wont have to go through the menu's to access these options (which I toggle a lot). Next to the texture loader I've added the buttons to add it to Spotlight, and to flip it vertically. 
If you're new to zbrush and are struggling with the UI, feel free to give this a shot.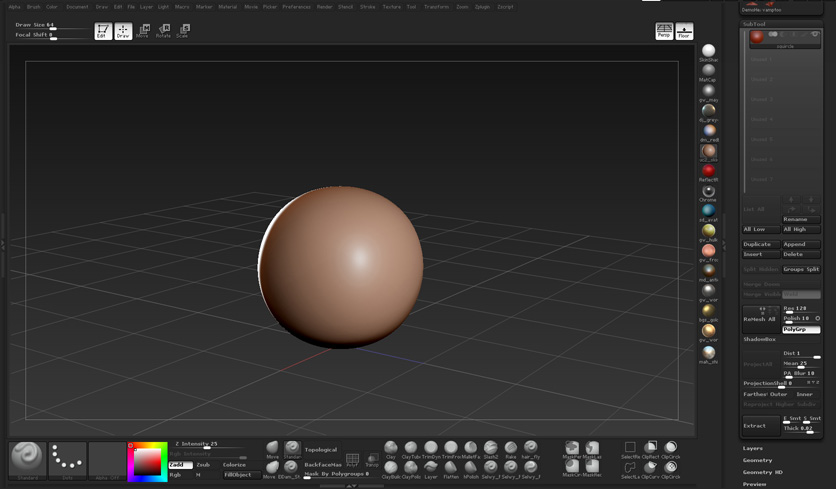 UI Colors:
Orange replaced with White
Brushes:
Adds Damien Standard, Clay Polish, Ryan Kingslien's Hair Fly Away, and Selwy's Cloth Set
Matcaps:
Include several  grays, clays, and metals downloaded from Pixologic's download center, along with a custom skin material from Naughty Dog.
Installation:
Copy BrushPresets, Materials, UserInterfaceColors and UserInterfaceUI to
C:\Program Files\Pixologic\ZBrush 4.0\ZStartup